About Josh
Josh Silverbauer - Analytics & CRO Expert
If you need help with your Google Analytics, Google Tag Manager or other marketing analytics setup, you've come to the right place. I have extensive GTM & GA knowledge and have consulted companies on their setups for the last 8 years. The below is what I consider myself an expert in:
Google Analytics

Google Tag Manager

Google Data Studio

Conversion Optimization
HotJar & Heatmaps

Complex Tracking Issues

CRM Integrations

Zapier Automations
Whether you are a business with a significant tracking problem or just want to get more out of your data, I can help. I've worked with countless brands from startups to fortune 500 companies, helping them with their Analytics stack and setup. I've can also help significantly raise the conversion rate on websites leveraging the data we setup.
I am currently the Head of Analytics and Partner at FTF.co, a marketing growth agency. Before this I was the CEO of Great Big Digital Agency, a Conversion Optimization/Analytics & Dev agency for 6 years. 
But, like, won't the real Josh Silverbauer please standup?
He didn't start out a wizard
My Story
15 years ago, I was a totally different person (and wore a different surname too!) . I had just graduated Emerson College with a bachelors in Audio & Radio Production. I started as a marketing major but digital was just getting started (Facebook was released to Boston my senior year of High School) and I didn't really resonate with traditional advertising which was still being taught at the time.
I decided to switch my major to audio engineering to stay close to music which was my passion at the time. I went out to L.A. to pursue audio and interned at Jimmy Kimmel Live in the band department. I met a lot of famous people including Jimmy Kimmel, Sarah Silverman, The Jonas Brothers, Maroon Five, Flavor Flav and More! Although LA was fun, I decided I was more of an east coast boy and came back to Philadelphia after I graduated.
Rock and Roll
Let's make Music, Baby
When I first came back to Philadelphia, I explored audio engineering further working as a sound engineer for a production company. That track quickly became replaced by a burning desire to play music.
My best friend Pete, and I started a band in Philadelphia called "The Josh and Pete Band" (<— why I leave the branding to my brilliant wife).  We played all over Philadelphia and through my management of the band, I learned a lot about digital marketing which was slowly taking off in 2009.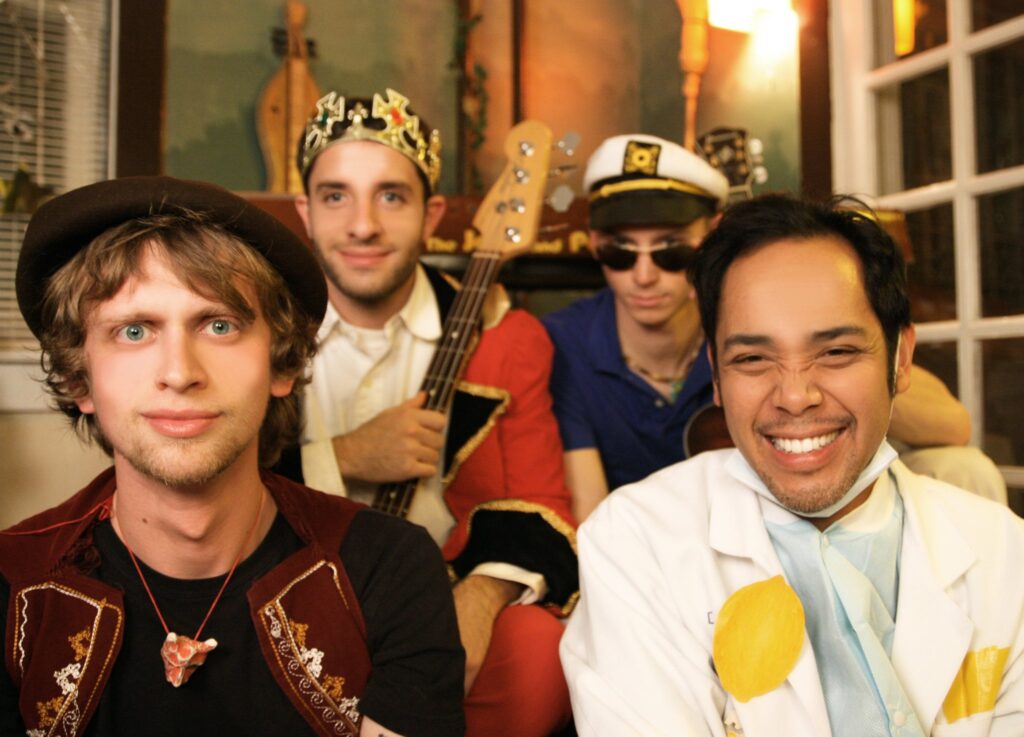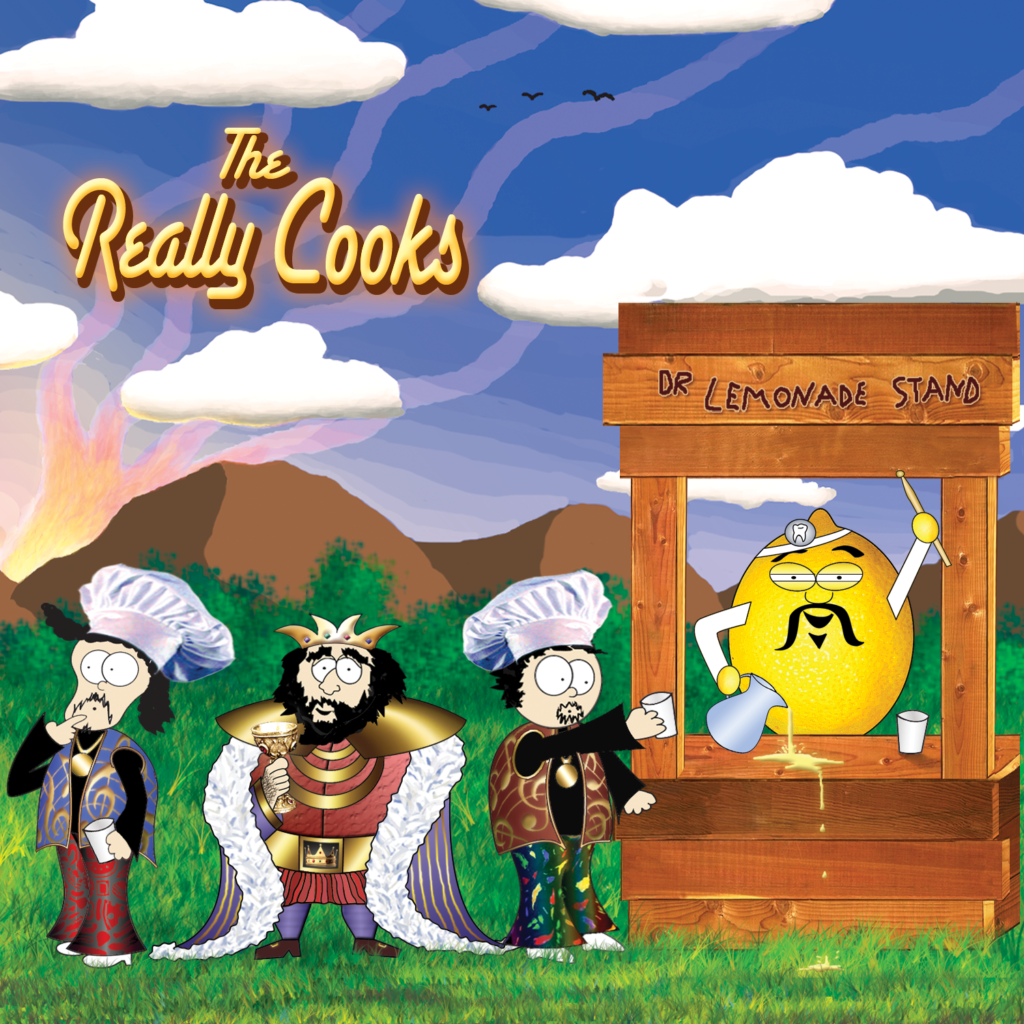 Listen to the album on spotify
Learning to bounce Back QUickly
The Album, the Coffee, and Moving on
After 4 or so years of The Josh & Pete Band, we rebranded to the name "The Really Cooks" and released an album. The album received high praise and was written about on XPN reviews. Although, the reviews were great, we were starting to lose interest in playing live. All of us were growing up. I started exploring different interests again.
I was working in coffee shops at the time and determined that I should probably do something with my college degree. I was exploring internships around audio production. I found three that I was going to explore, a recording studio, a job teaching music at a rock & roll school and a marketing internship at an Apple & Adobe training center, which came with free lessons on software. I planned on learning Logic Pro and seeing where that got me. I started all of the internships at once. 
FMC and Me
The first Future
My internship at Future Media Concepts was pretty straight forward. I was a data-entry and cold-calling intern. Not much creativity to the job but it was quite evident that my direct superior, was ready to leave. I knew that FMC hired from within, so I started positioning myself as a good replacement for him. When he quit, I was in the right place at the right time and had my first official job at 27, A Corporate Account Manager at FMC, a 9 branch national software training center.
As a corporate account manager, I was responsible for making sales, building relationships and entering sales into this "newish" program called Salesforce. I quickly determined that their Salesforce was disorganized and I thought it was a good opportunity to strategically position myself within the company. I also noticed they had no social, so I took what I learned from the band days and applied it to FMC. I quickly rose from Corporate Account Manager to Social Media Manager, to Marketing Manager of the entire company within a 2 year span of time. During this time, I learned that I had a love for Google software and wanted additional challenges. I decided it was time to join an agency.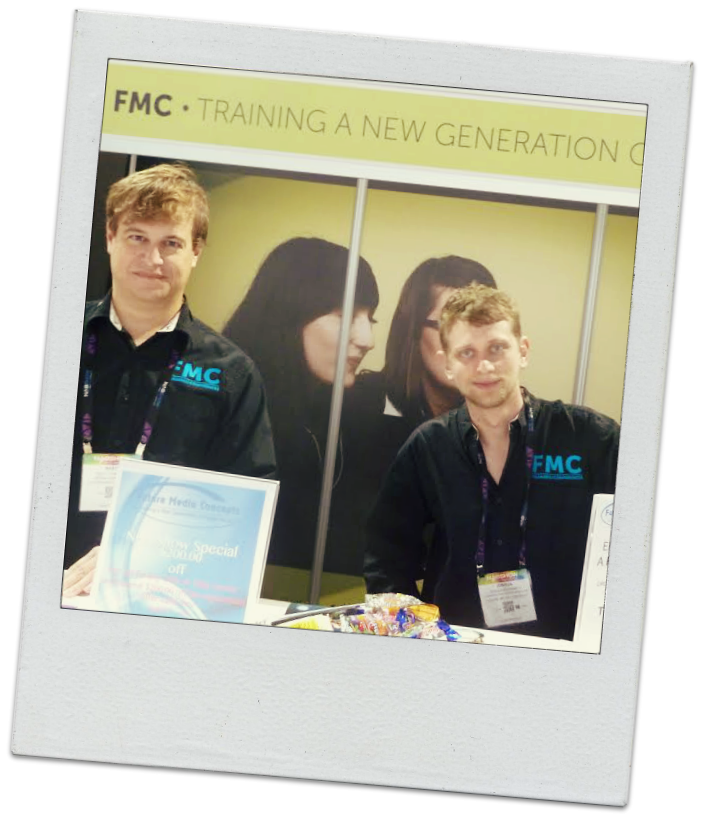 The Rock Stars of the Corporate World
Agency Life
The first and only agency I worked out before starting my own, was Syndicate Strategies, a small agency in Chester, PA. I learned, and got certified, in Google Analytics, Google Tag Manager and Google Ads.
I learned that I was not only really good at picking up software and mastering them, but also at communicating the value in these analytics and marketing strategies. This realization made me determine that I could run my own agency. 
Oh, this was also the year I got married and changed my last name to Silverbauer. My wife's last name was Silverstein, and mine was Schwartz-Neubauer so we took the Silver of her's and the Bauer of mine and poof: Silverbauer. 
Grue & Bleen
Things Change
I started my agency, Grue & Bleen with $2400, no real marketing knowledge and just the faith that it would work out. Our first clients were FMC, and a few friends of the family. I started it with my best friend, Pete (remember Pete? from the Josh and Pete Band) a designer. and his brother, Jamey, a CPA.
We started as an "Everything Agency" which means we didn't know what we wanted to specialize in. I did have a special talent for solving analytics and one of our early successes was working with Wharton Business School and helping them setup their Google Analytics. I had a contact there through a Non-Profit I was a part of. The project was a large success and I ended up gravitating more towards analytics setups. 
Word started getting around that Grue & Bleen was particularly good at analytics and tagging.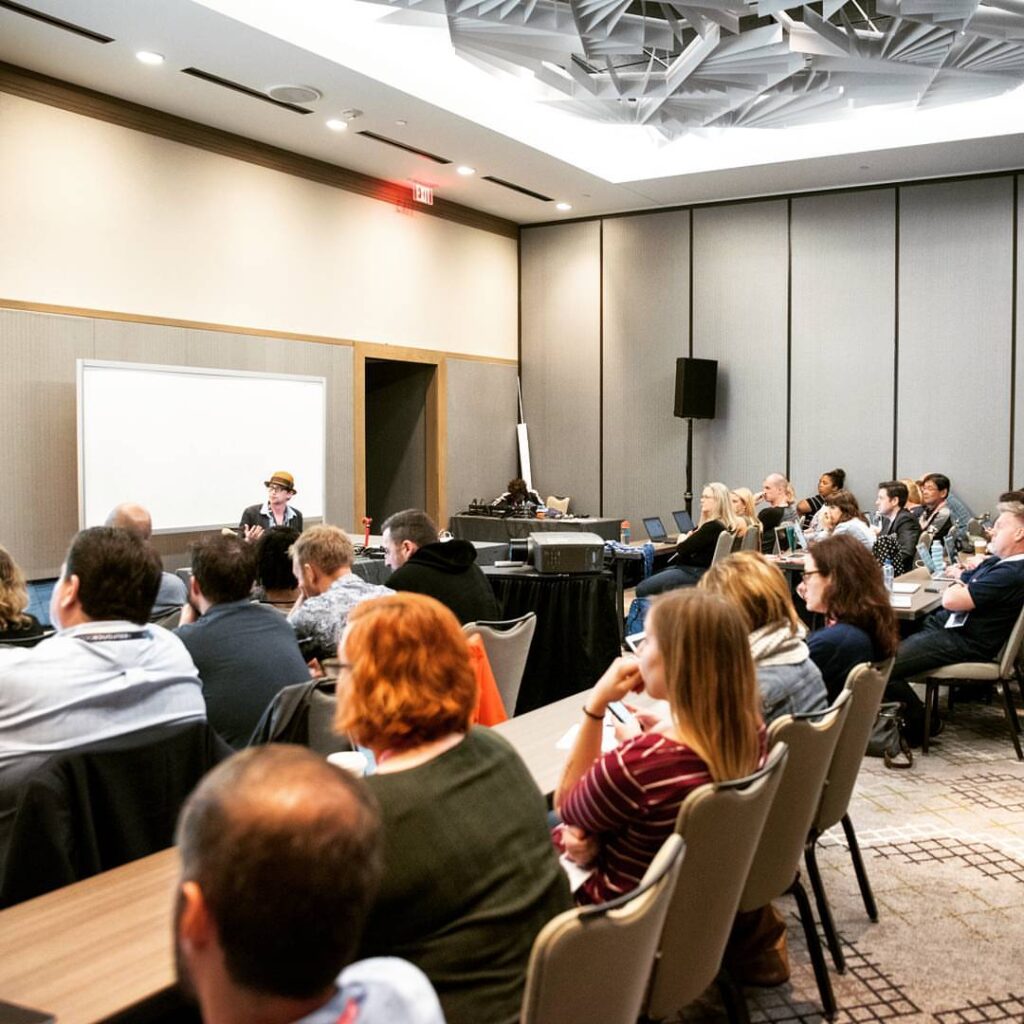 Strategic Partnerships & Getting Well Known
Make friends, Not War
As we continued to grow, I started getting pretty well known for Google Tag Manager & Google Analytics. I was approached by other agencies to help with their clients. This gave. me an opportunity to work on some really large brands early in my career.
In my first and second year of owning an agency,  I was setting up tagging & analytics for Comcast, Aramark, and Philadelphia Museum of Art.
And it started becoming a passion. I always had an affinity for puzzles, since I was a child. And GTM & GA  definitely checked that box. I fell hard for it.  I'd stay up late at night and read Simo Ahava articles and watching MeasureSchool videos.
My skills became noticed by outside communities and I was asked to lead a session at SXSW. Additionally, I became a published author in the Journal of Brand Strategy.
Great Big Digital Agency
A Rebrand and a Rethink
The biggest problem with our agency was the name. We named the company, Grue & Bleen off of a 1952 theory of relativism by philosopher/scientist Nelson Goodman. In his theory, he describe blue as an ever-changing concept of of our perception, and that blue was only our perception of blue in this present moment but it could warp into our perception of Green. Thus blue is not blue, it's blue turning into green and thus Grue. Pretty heady right?
The problem? No one could pronounce it. We got things like "glue and spleen", "goo and fleen" and the classic, "blue & green". Not great for a company that also was doing branding at the time.
We determined it would be a good move to rebrand. I thought of the simplest words that started with G and B, so that we could keep our acronym. Great Big Digital Agency is what I came up with.
In the rebrand, I also determined it would be good to have more of a focus. What would be a good focus with a team of developers, designers and analysts? CRO!
Doubling in size
Growth Baby
I started the agency with 3 friends, we picked up another along the way but remained 5 people for about 3-4 years. In that time, we scaled from our client list from 5-10 to 20-30. Once. we put more of a focus on CRO & Analytics, we started really growing. In 2021, we doubled our employees and grew from a small startup to a medium sized business.
Through our strategic partnerships, we positioned ourselves as many agency's goto Analytics & CRO shop and grew a reputation for helping agencies and their clients setup tracking. The difference from before was now these agencies were referring clients instead of white-labeling our services. I started getting a reputation of an Analytics Wizard, someone to bring in when no one else could figure out how to fix an issue. This became my legacy.
Halfway through 2021, I had a child and it became clear that running my own agency and being CEO, conflicted with what I needed to be a good father. I determined that it was time to move on.
A new beginning
Moving On
After I came back from paternity leave, I was offered a position as the head of analytics and to become a partner at I'm From the Future, a digital growth agency. I had been consulting with them for about 4 years and they were a strategic partner. I felt this was a good next step in my career.
FTF was about 4X the size of GBDA and it was new challenge. I think that one should challenge yourself every 5-10 years by taking on a new job (even if you started old one_) So, I sold my shares to my partners and made the jump over to FTF. So far it's been a really great move and I've been deeply enjoying it. 
Since I started diving into the world of digital analytics & CRO, I've worked with some of the largest brands in the world, spoke at some of the largest events in the world and built an excellent reputation for myself in the field. 
I've also learned a lot of wisdom about what it means to be an Analytics Wizard. The key is to never think you know enough. This field is constantly changing and you have to be able to change along with it. I don't know exactly where I will be going from here, but I know I'll always be ready to keep learning.
You do not know who you will be until you become it
I started in coffee shops and now, grew my Agency to over 7 figures and moved on to currently be a partner/director of analytics in a major Agency. Dream it and you can do it.
latest talks
our latest blogs
Google Tag Manager is an awesome tool. It's crazy powerful. I equate